---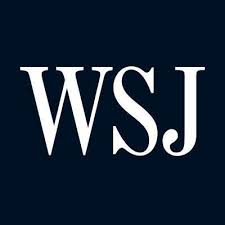 IN THE NEWS
Fashion Columnist and News Editor Christina Binkley of The Wall Street Journal Talks to Jamak Khazra, Founder and Designer of Bluesuits Collection about when and where it is appropriate to go sleeveless.
---
---
Bluesuits Womens Business Suits- Made in NYC, Shipped All over the World
Bluesuits is a leading manufacturer of top quality ready made as well as bespoke custom women's business suits and professional attire for women including business jackets, pants, skirts, dresses and dress shirts. Our clients include high profile CEOs and business tykoons who need unique bespoke custom suit to match their stature and personality as well as young professionals looking for an interview suit. We have helped thousands of women find the perfect suit for the perfect occasion. Bluesuits ready-to-wear Collection of business suits for women is in stock and available in size 0-16. Bluesuits Bespoke custom women's suits is custom made with our clients unique measurements. All Bluesuits garments are proudly made in New York City's garment district in the heart of New York's Fashion district.
Whether you are looking for a size 0 or size 2 slim fit business suit or tailored attire or a plus size woman looking for executive business attire in size 18 or size 20 and above or custom plus size business suits for women, we have the most flattering and stylish styles for you. Hailed as the best women's suits by our clients, Bluesuits has served thousands of women with the most flattering styles and fit for over 35 years. Our in stock inventory of women's business suits includes: pant suits and skirt suits for women as well as dresses, pants and dress shirts in a variety of colors such as Blue suits, Grey suits, black suits. Aside from solid colors we also offer Gray pinstripe, Navy pinstripe or Black pinstripe suiting in European tropical wool stretch. You can have any of our jackets, pants, skirts or dresses made in other colors and fabrics. Many of our made-to-order women business suits or custom tailored suiting for women are made in 100% silk, 100% Cashmere, Silk and cotton tweeds, wool tweeds, silk/wool and many other high quality fabrics in colors that our clients desire. When it comes to made-to-order or custom women's apparel the sky is the limit. We will send you swatches that you'll fall in love with.